What Makes You Beautiful!
Posted On: Mar 4th, 2018
By: Krishan
The 20-Days Himalayan Awakening Course Is In Full Swing At The Canadian Ashram  
55  precious Divine Gems from around the globe are at the Canadian Ashram to experience and celebrate life in a yogic way. For many of the participants it is their first experience of seeing snow, and they are loving it. The grounds and trees, covered with snow, look heavenly.
The weather has been perfect so far for us to enjoy the outdoors. We are walking, rolling, sliding, singing, dancing, doing pranayamas, and meditating in the snow. The air is so fresh and rich in prana. It is rejuvenating for the body, and thirst-quenching for the mind. Feels like we are not just breathing the air, we are drinking it.
The seva team is happily working very hard  24/7 to make sure everything is running smoothly. The food is amazingly delicious and nutritious. 
[wpvideo vXioUL6o]
[wpvideo BKB6Dgw4]
Chinese New Year's Ongoing Celebrations!
We celebrated the last day of the 2-weeks celebrations of the Chinese New Year. We sang and danced around the bonfire. The Chinese participants prepared an exquisite dinner, which included over 800 dumplings. Everyone ate so much!
[wpvideo ch2vp7Zk]
[wpvideo DlE6Rxmd]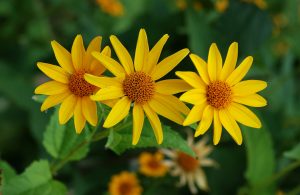 What Makes You Beautiful!

The Moon is an icon of beauty and fullness. It charms everyone, and inspires poets and spiritual seekers. But the moon looks beautiful only because it reflects the Sun. The Moon's beauty lies in the Sun.
Similarly, your beauty lies in your Soul. Your mind reflects your Soul, and is heavenly beautiful. But you don't experience this beauty because of the unnecessary modulations in the mind which act like dark clouds and hide the beauty.
Through the proper practice of yoga when you are able to free your mind from the unnecessary modulations, the beauty becomes apparent.  Then you yourself  bathe in this beauty, and also become an  icon of  beauty, fullness, and love, and an inspiration to many.
When, through abhyasa, you identify more with the Soul, and less with the flesh, you becomes increasingly beautiful.  Your growing and expanding identification with the Soul eventually leads to the realization of your oneness with the Soul. Then you are no longer a decaying flesh, you become that Most Beautiful. 
May you become that Most Beautiful!
---